The
photograph that accompanies this NY Times article
is an amazing, implicit commentary on what a bunch of Southern people look like to (I"m imagining things here) a thin, reedy New Yorker. It's ironic because the article itself is a commentary on lingering racist attitudes in the South. Is the photograph a commentary on lingering regional stereotypes in the Northeast?
I am quite sure the photographer was going for this exact look, by taking the photograph from street level and using a wide angle lens.
Still, I can not fault the photographer too much, because pretty much the same thought strikes me when I come back home after a week or two abroad. The plane on the last leg of my trip -- from Dallas or Chicago or Houston to OKC always seems to be full of large people.
But you don't need to travel to other countries to see how we cease to see how large the normal Southern person is. You just need to go back in time a bit. Alfred Hitchcock used to be considered fat. So was the actor who played Hardy in "Laurel and Hardy".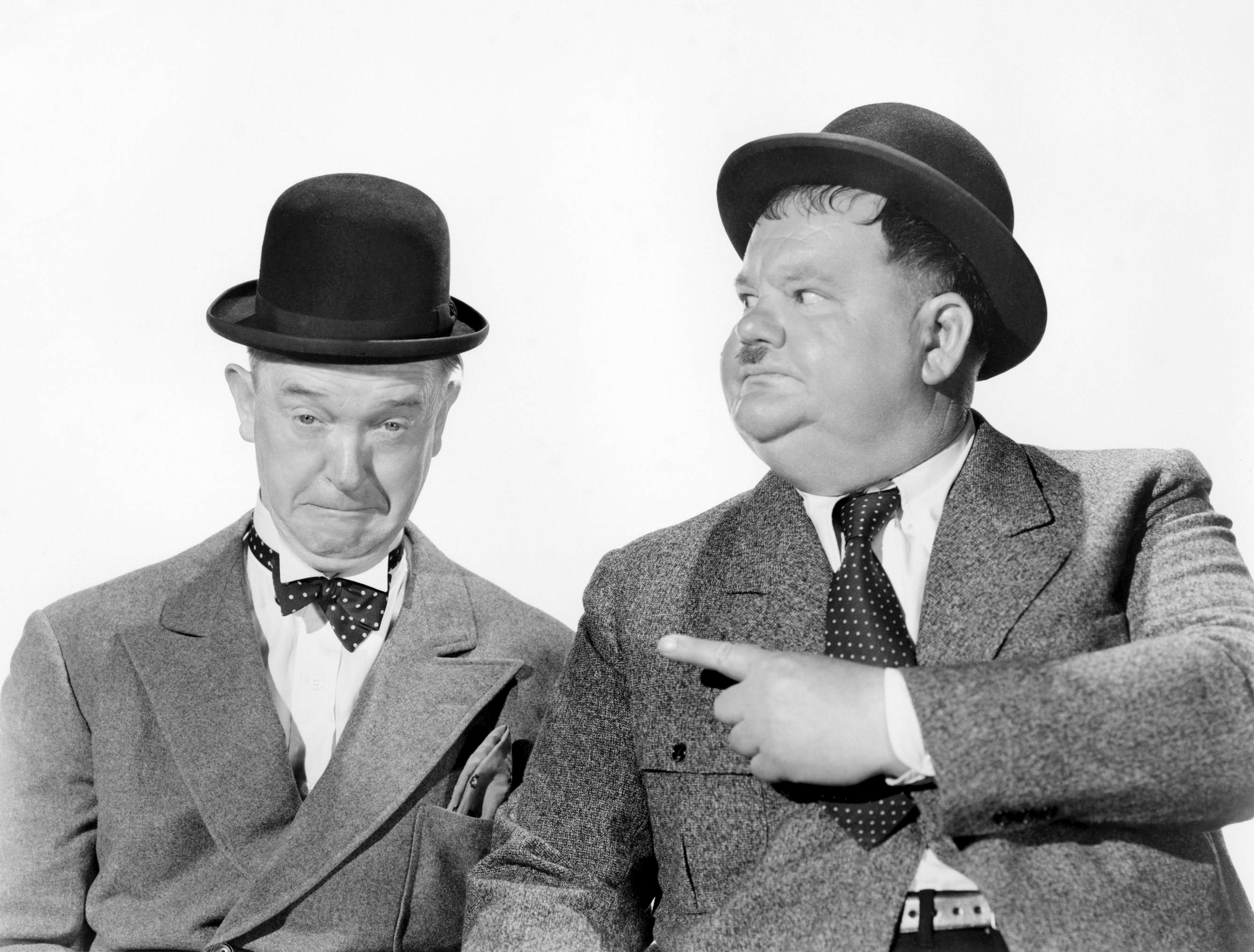 If you saw either of these people at lunch on Monday, would you even notice? Or would their supposed fatness simply be what you see day in and day out?
Living in the South, one becomes accustomed to the girth of the population, and it is only when you come back after time spent outside that you are struck by the contrast between what people look like anywhere else. Or what people used to look like just two or three decades ago.